Connect your Team with Tidbyt
Wherever they're located, Tidbyt brings your team together in a fun and unique way.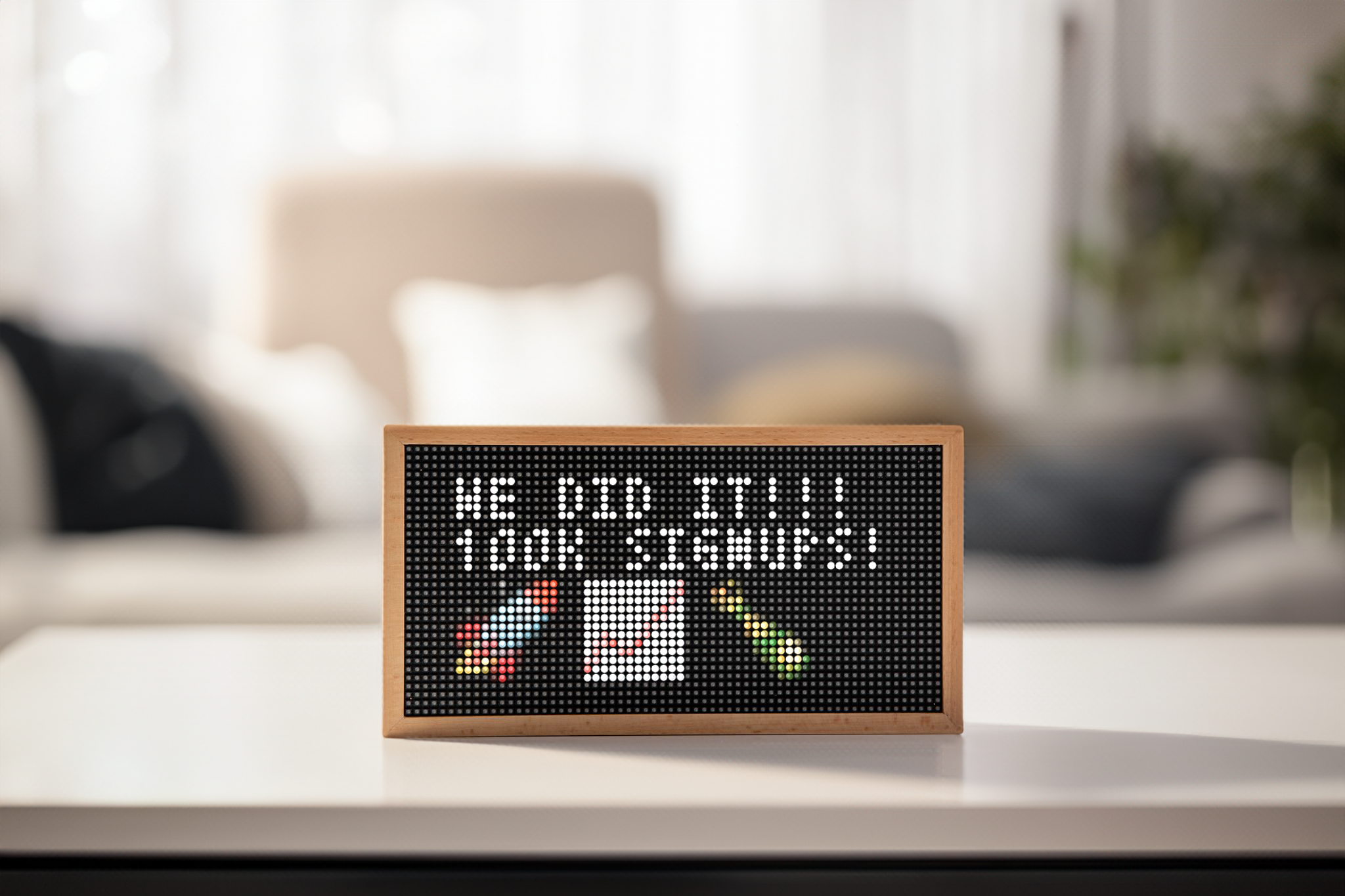 Tidbyt for Teams
Quickly and easily cut through the noise. Reach your team with the information that matters.

Send messages through Slack or compose messages through our Web interface.
Welcome new hires
Celebrate new members joining your team. Jump start their journey with a customized mix of good vibes, ranging from KPIs to cat emojis.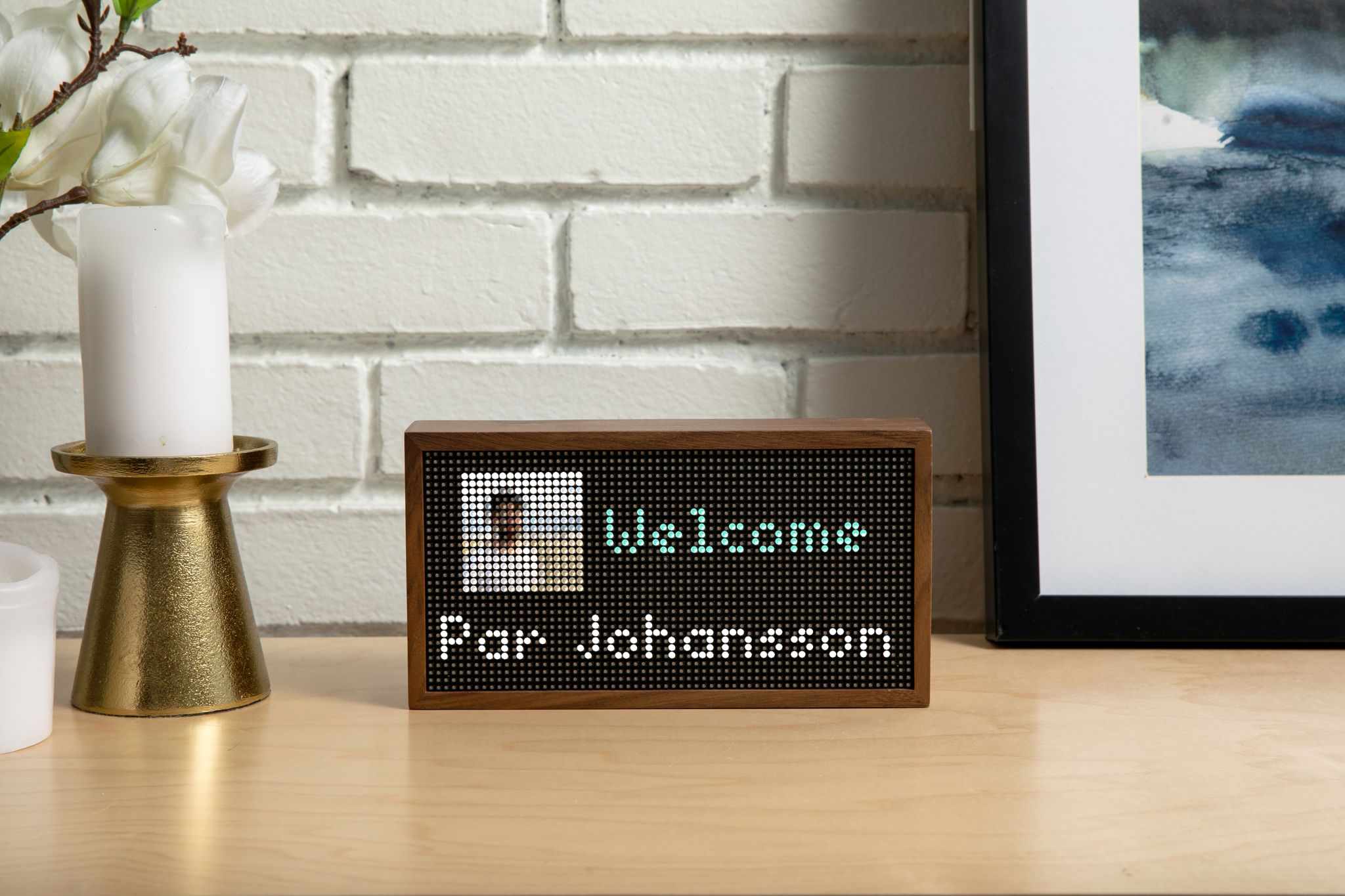 Build culture in a remote workplace
Celebrate company milestones, show recognition, display reminders, metrics and upcoming events.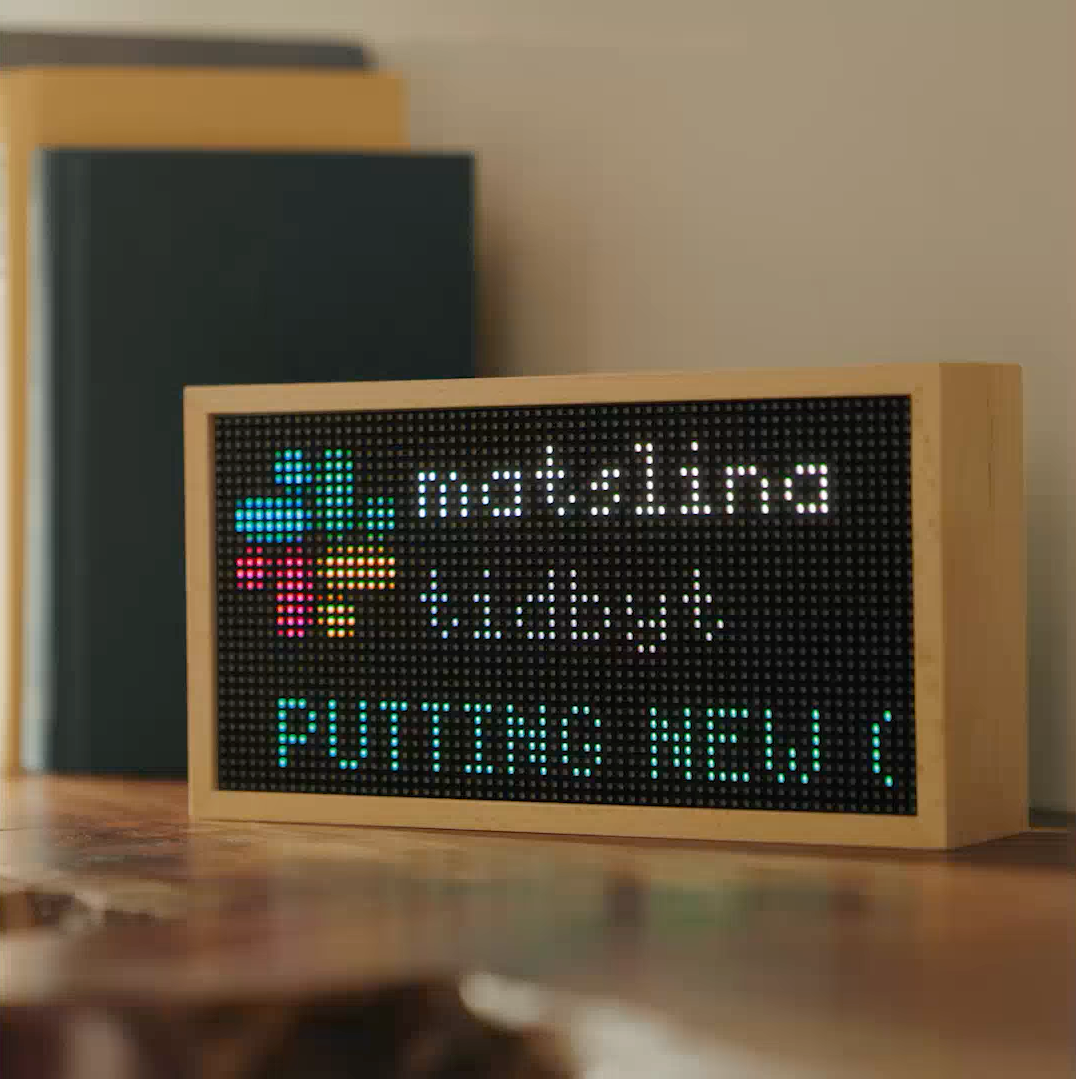 More than just Work
Packed with hundreds of fun and useful apps, Tidbyt is not just a work device, and becomes an indispensable part of your employee's home.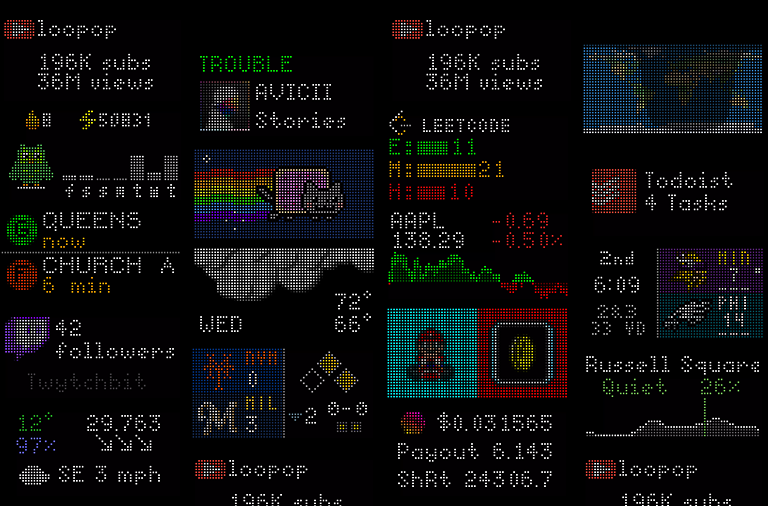 Build your own
Easily build your own apps and connect them to your internal products. Securely and privately.