Finance and Crypto at a glance
Keep up with your stocks, crypto and other real time financial information.
Check out our official and community-built apps below.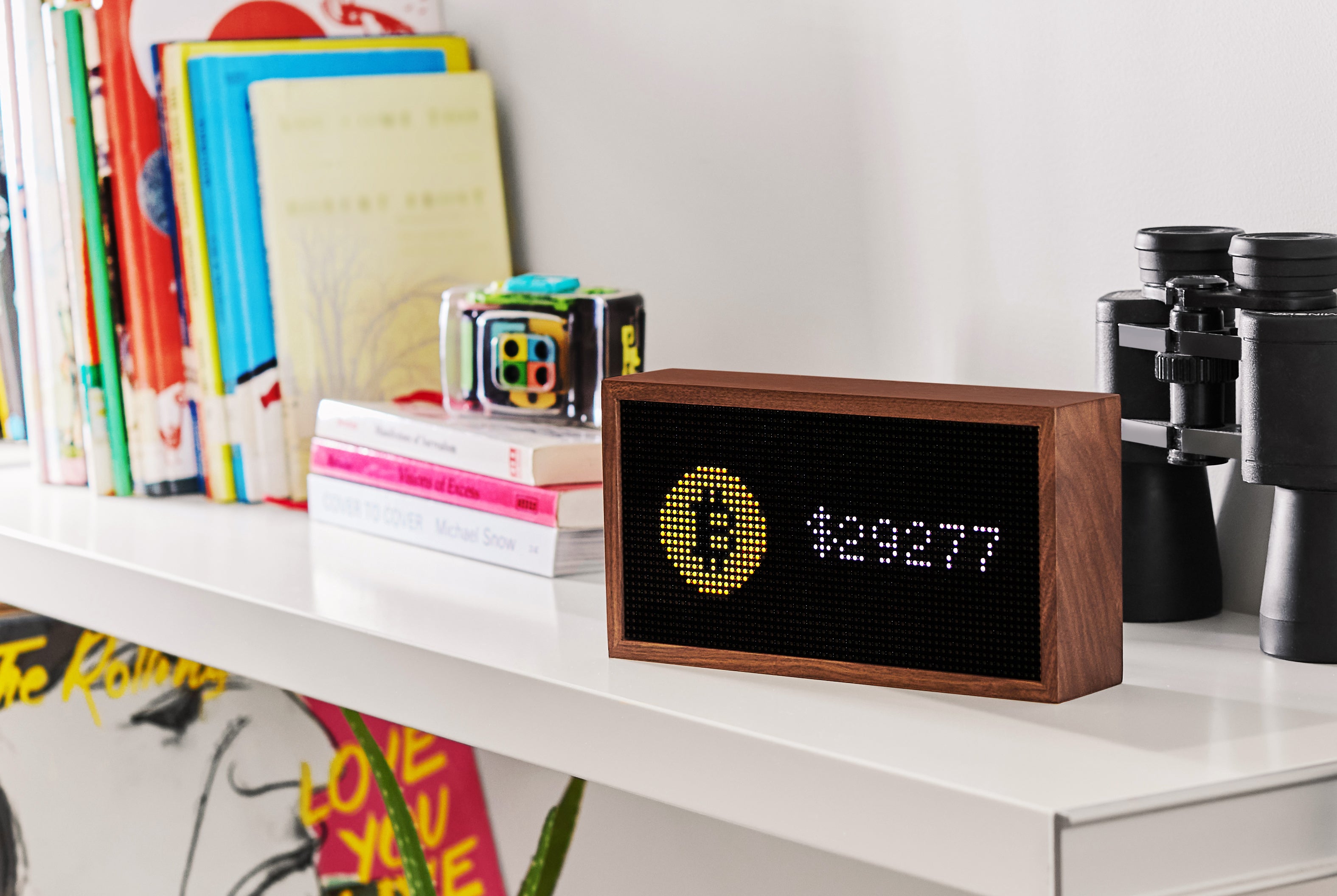 Crypto
The current value of your favorite currencies in USD.

Supports all the major cryptocurrencies!
Made by our community
Finance

US Yield Curve
Track changes to the yield curve over different US Treasury maturities.

Currency Converter
Displays current currency exchange rates

GoldPriceTicker
Close to realtime precious metal prices and a graph comparing the price to the 5PM closing price from the day before.

Stock Ticker
This is a simple stock ticker app, that will display a stock ticker for 3 stock symbols. Requires a free API key from alphavantage.co.

Coin Prices
Show current exchange rate for multiple coins.

Stripe Sales
Shows the order count and total sum of sales you've made today on Stripe.
Powerball
Shows up to date powerball numbers and next drawing.
Crypto

CoinGecko Price
Displays the current price of any coin supported by CoinGecko against one or two other currencies. Crypto price data updated every 10 minutes. Data provided by CoinGecko.

Top Crypto Prices
This app shows price info for the top cryptocurrencies. Prices are provided once per minute through the free CoinGecko API.

NFT
Displays a random NFT associated with an Ethereum public address.

Web 3 Counter
Displays the total dollar value of lost assets due to various crypto scams, rugpulls, and crashes. Data comes from web3isgoinggreat.com, which is very tongue-in-cheek.
PulseChain
Display the price of PLS and PLSX. Choose between testnet and mainnet prices. After PulseChain mainnet launch, an update will be pushed to this app to display the correct mainnet price.
Hex Daily Stats
Displays HEX price, Payout per T-Share and T-Share rate.
DigiByte Price
Displays the current DigiByte price in one or two fiat currencies and/or in Satoshis. Data provided by CoinGecko. Updated every 10 minutes.

Ethstaker
Shows the recent status of provided validators on the Ethereum beacon chain.
Choosing a selection results in a full page refresh.